Crypto Genesys has been released!
Have you ever heard of Bitcoin? Or any other Crypto Currency available on the market?
I bet you have…
And, so far, it's the most volatile and unpredictable market, with little to no regulations, high risks, AND, with MUCH HIGHER Profit Opportunities.
How about getting over 500% Return On Investment within just 10 months, trading the crypto currency on a daily timeframe?
Or, if you have enough time during the day to trade-how about 42% of Return On Investment, in just 3 (THREE!!!) days, on 15 minutes timeframe?
I am proud to introduce you the First-In-The-World, the Most Accurate, and the Most Profitable Neural Network Forecasting Engine With Artificial Intelligence Core, that cracks the code of Crypto Currencies, and turns this the "most unpredictable"market, to be the Highly Predictable and Profitable for YOU!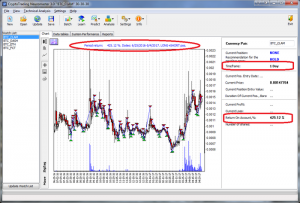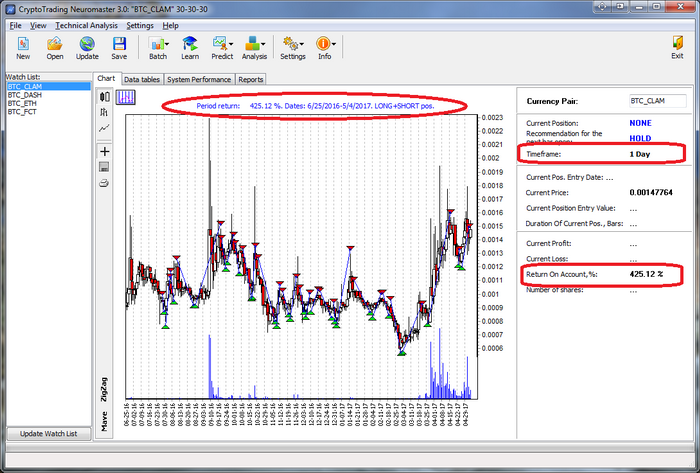 Due to the facts that it's highly volatile market, and there is NO institutional players with billions of dollars on that market, plus, there is NO super computers from large investment banks for high frequency trading games, the crypto currencies rates are HIGHLY predictable with Neural Networks Algorithms.
And this gives you a huge edge in potential profits, as you have the One-Of-A-Kind amazing piece of trading software in your hands, that nobody has ever had before.
So, be the first who will be using Artificial Intelligence Neural Network System in Crypto Currency forecasting, having highest accuracy and potential return in the world!
The Crypto Genesys shows such an incredible results in this relatively new markets, that i've decided to release just a few copies of this Brand New Software to the public.
So, Reserve Your CryptoTrading Neuromaster Now, and see how it can convert your few hundred bucks to ten thousand dollars, in a matter of weeks!
It's Risk-Free, with 30 days 100% Moneyback Guarantee. If you don't like it-just return it.
But i believe, that you will be blown away with forecasting accuracy, as i was, when i was doing the testing of Neuromaster engine performance on this type of markets' data.
Get it. You will not regret it.

Best regards,
Konstantin (Kostya) Grek.
Crypto Genesys Software Creator.