New Forex Neuromaster 3.5 released!
Intraday Standard and PRO versions available!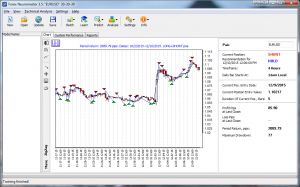 It's much more stable, and is using the new data feed/server.
The new data feed provides much more stability and coverage, and, in the next release, Platinum version will cover 49 FX Pairs, in addition to 5 basic pairs in Standard version, and 23 pairs in PRO version.
List of all supported pairs to be announced soon.
BREAKTHROUGH NEW Forex Forecasting Software Tells You EXACTLY
When to BUY and When to SELL…
Just Before Key Market Reversals!
And Gives You an Almost Unfair Advantage in the Forex Markets, With Potentially Unlimited Returns in Your Trading