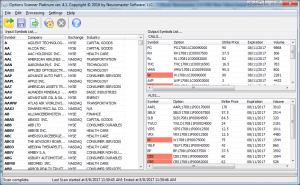 THE SOFTWARE ALLOWS YOU TO…
Find new trading opportunities by finding options with unusual options volume via end of day scanner.
Pick stocks with institutional support by watching where the big buys and sells are happing in the underlying options.
Find potential BIG winners by looking where the elephants leave their footprints in the markets. It's illegal for them to do insider trading, but not illegal for US to look for their unusual trading volume!