Stock Neuromaster 3.0 PRO Available now!

Let me introduce you NEW VERSION of STOCK NEUROMASTER 3.0 PRO!
This new version, with bunch of new outstanding features, has been released today, and as the registered user of previous version, you're eligible to upgrade to version 3.0 PRO with no extra charge (if you're within 1 year of free upgrade period).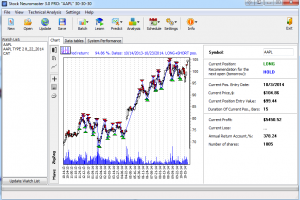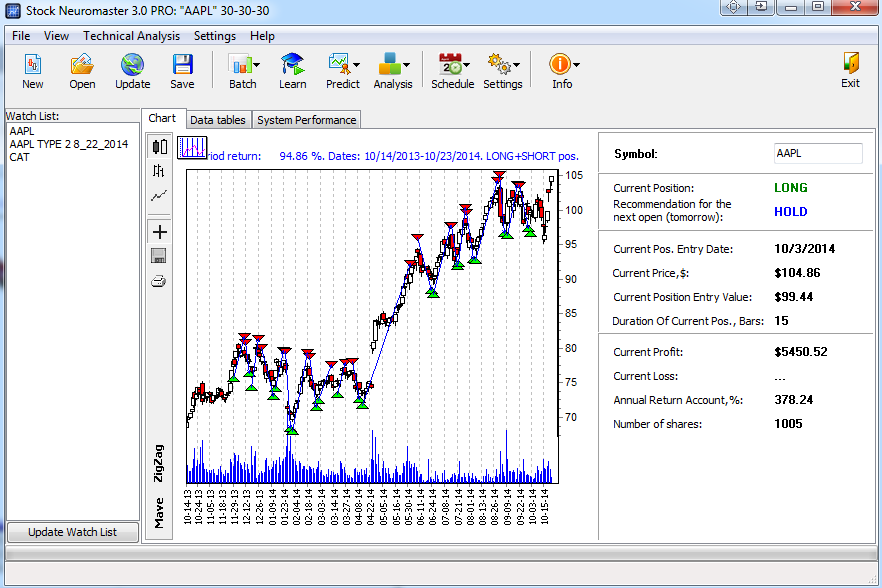 WHAT'S NEW:
-INTRADAY BAR DOWNLOADING, to generate pre-signal for your favorite stock at any time, no need to wail till end of day to get the forecasting
-ONE-CLICK WATCH LIST UPDATE. Get all the models in your watch list updated instantly
-LAST USED MODEL AUTO LOADING. Now the last model you worked with-is automatically loaded next time you run the program
-Reorganized and improved batch functionality. New ANALYSIS module will help you to analyze performance, generate signals for tomorrow, and more.
-NEW SCHEDULED UPDATE MODE. Set up specific time to have your all (or selected) models updated automatically, without your presense, no single click required.
-NEW SCHEDULED FORECASTING MODE. Get the full report with the signals for tomorrow automaticaly created for you, at specified time. Now it can run in autopilot mode
-DELAYED SCHEDULED FORECASTING MODE-allows you to set up Auto Forecasting Report Generating after Scheduled Update is finished. Now, the Forecasting Report will be started immediately after Scheduled Update is done.
-Many minor changes, improvements and bugs fixed.